About Us
Technology for Success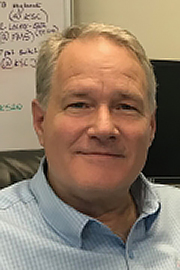 The JustRight Technology team provides business computer support and help desk, cloud solutions, technology upgrades, and VoIP business phone systems. We are Microsoft Silver Small & Mid-Market Partners. Our awesome customers are small to mid-market businesses and nonprofits.
JustRight Technology was founded by Raymond Smith in 2005. Ray was previously employed as an IT Manager for 10 years and holds degrees in Information Systems and Computer Applications. Over the years we've refined our process to consistently offer outstanding customer service combined with technical expertise. Our overall goal is to help our customers increase their success through the wise use of technology.
Expert IT support resolves technology problems to put the focus on what really matters - your business and your success. We want you to consider JustRight Technology to be your dedicated partner, a trusted advisor.
Here's why our customers depend on JustRight Technology for IT service and support:
Commitment to your success - we have built "our company way" around the idea that our success depends on our customers' success
Experience - we offer expertise gained over years of working with SMB networks, servers, firewalls, secure remote access, and data security
An I.T. team at your service - our customers free up time by outsourcing I.T. to JustRight's experienced engineers and technicians
JustRight Technology services are designed, created and implemented with your unique industry and business needs in mind, so you know you'll see a return on your investment today and in the future.